THE WANDA HOUSTON BAND
40's, 50's & '60s R&B and Jazz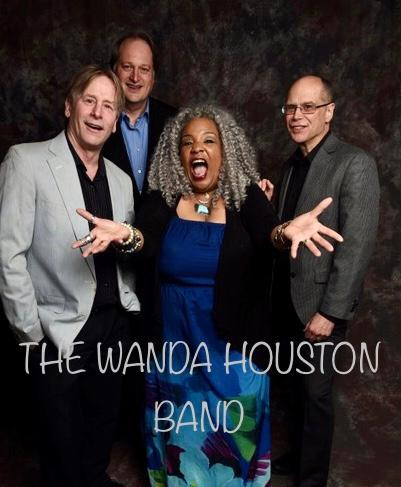 Jeff Stevens, Trumpet & Vocals
Wanda Houston, Vocals
Rob Kelly, Keyboard & Vocals
Jay Bradley, Drums
---
Songs on our new CD "Lucky So & So"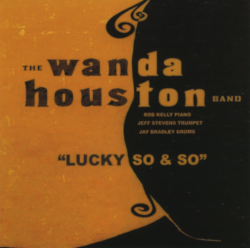 · Is You Is Or Is You Ain't My Baby (Jordan)
· Taking A Chance On Love (Duke, Touche & Fetter)
· I'm Just A Lucky So and So (Ellington & Hilbbler)
· Fool On The Hill (Lennon & McCartney)
· A Tisket A Tasket (Fitzgerald & Feldman)
· Big Yellow Taxi (Mitchell)
· Centerpiece (Edison & Hendricks)
· Spanish Harlem (Leiber & Spector)
· Guantanamera (Fernandez & Strong)
· I Heard I Through The Grapevine (Whitfield & Strong)
· March Morning (Stevens)


Cut 3, "I'm Just A Lucky So and So", from our new CD:
---
Robert Kelly began studying ragtime, jazz and classical repertoire at the age of five. Early influences include Oscar Peterson, Teddy Wilson and Dave Brubeck. He attended Berklee College of Music and traveled to many parts of the globe as the pianist with the United States Coast Guard Band. He has performed with Roberta Flack, Cheryl Bentyne of Manhattan Transfer, Dick Hyman, Dave McKenna, and Larry Coryell to name a few. For more about Rob: www.robertkellymusic.net
Jeff Stevens is a graduate of the Hartt School of Music and holds a Masters degree from California State University. For 32 years, he has taught music in private and public schools and has taught at the Empire Brass seminar at Tanglewood.
He is the director of the Monument Mountain Regional High School Band and Jazz Ensemble as well as the Monument Valley Regional Middle School Band and Jazz Ensemble. In 1986, he was given the "Outstanding Arts Educator Award" by the Massachusetts Alliance for Arts Education. Jeff is currently director of Music for the Berkshire Hills Regional School District.
Jeff has appeared throughout the Northeast as a member of the Berkshire Brass Quintet, the Amherst Jazz Orchestra, the Bluestars and the Advanced Phunk Band. He has performed with the Barrington Stage Company, Tri-Arts Theater Company, Berkshire Opera, the Berkshire Bach Society, and the Empire Brass. He has also performed with John Williams, Peter Serkin, Rolf Smedvig, Allan Dean, Kenny Rogers, Arlo Guthrie, David Bromberg, Natalie Cole, Cladio Roditi, Lew Soloff, Roger Voison, Bob Mintzer, The Yellowjackets, Peter Erskine, Yosef Lateef, John Abercrombie and Ernie Watts.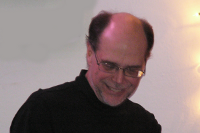 Jay Bradley has been "covering all the bases" from R&B, Small and Big Band Jazz and Musical Theater in the Berkshire, Litchfield and Dutchess County area for 20-plus years.  Have drum kit will travel.  Speaking of which, Jay plays Premier and Modern Drum Shop Drums as well as Istanbul Cymbals.
For information about Wanda, please go to "All About Wanda" on this site.
---

Return to top of page
For contact or bookings please call (413) 248-5019
or email to: wandahouston27@yahoo.com