For contact or bookings please call (413) 248-5019
or email to: wandahouston27@yahoo.com
(It's a good idea to call the venue ahead...late changes are rare, but possible)
OCTOBER 2023
October 11, 2023
FROM THE HOUSTON FAMILY:
It is with heavy hearts, great sadness, yet spiritual joy we share the news of the passing of our beloved mother, Bessie Lee Houston. Mom passed away peacefully at home Wednesday, October 11th. As her children, we shared her final breath as she shared our first. Our mother was a devoted Christian, Educator, Singer, and Servant leader. A determined advocate for children and Chicago's westdide, she served as a Daycare Director for over 40 years at Marillac House Social Center, an Ambassador for United Way and a distinguished champion for social justice and change standing with leaders from Dr. Martin Luther King to President Barack Obama and countless other government, spiritual and national officials.
---
Here is a 2012 video of Wanda and her Mom
having fun at The Red Lion Inn
---

Fri, Oct 20
The Wanda Houston Band, 7:30p
Kent Land Trust Field
170 Kent Rd., Kent CT.

SORRY, WANDA WILL NOT BE PERFORMING AT THIS EVENT
---

Fri, Oct 27
The HBH&P Band, 7p
The Fife and Drum
53 N. Main St., Kent, CT
860-927-3509
---

Sun, Oct 29
Wanda, 8p
SHEFFIELD SPIRIT WALK
Sheffield, MA
tba (check back for details)
NOVEMBER 2023

Thu, Nov 2
The Wanda Houston Band, 7p
The Egremont Barn
17 Main St., S. Egremont, MA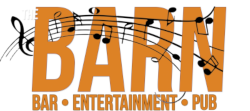 ---

Fri, Nov 3
Wanda, Rob & Jeff, 6p
Gateways Inn
51 Walker St., Lenox, MA
Reservations: 413-637-2532


---

Sat, Nov 4
The HBH Band, 8p
12 Moons Coffee House
103 Main St., Falls Village, CT

---
Sun, Nov 5, 12, 19
The Chancellor Choir, 10a
First Baptist Church
88 South Street, Pittsfield, MA
413-445-4539
---
Sun, Nov 12 Sorry, this event has been postponed...
Wanda & Choirs Gospel Concert
First Baptist Church
...to June 9, 2024

---

Thu, Nov 16
Wanda, 7p
Hotel On North, Berkshire Palate
297 North St., Pittsfield, MA
413-358-4741
SWING DANCE!
---

Sun, Nov 19
Wanda joins The Berkshire Ska Orchestra (aka BSOSka)
for a celebration of Jamaican music and culture that
combines a film screening and concert event
Racebrook Lodge Barn
864 South Undermountain road ( AKA Rt 41 ) Sheffield, MA

Doors open at 5pm, film begins at 6pm
Concert begins at 8pm
Ticket Price: $20, Tickets

DECEMBER 2023

Fri, Dec 1
Wanda, Rob & Jeff, 6p
Gateways Inn
51 Walker St., Lenox, MA
Reservations: 413-637-2532


---
Sun, Dec 3, 10, 17, 24, 31
The Chancellor Choir, 10a
First Baptist Church
88 South Street, Pittsfield, MA
413-445-4539
---

Thu, Dec 7
HBH&P, 5p
Litchfield Congregational
21 Torrington Rd., Litchfield, CT

---
Sun, Dec 24
Christmas Eve Services, 5p
Litchfield Congregational
21 Torrington Rd., Litchfield, CT

---
Sun, Dec 24
Christmas Eve Services, 11p
First Baptist Church
88 South Street, Pittsfield, MA
413-445-4539
---

Fri, Dec 31
The HBH Band & P, 7p
The Fife and Drum
53 N. Main St., Kent, CT
860-927-3509
Call for Reserved New Years' Eve sitting