This is...WANDA L.'S WORLD
Wanda Houston is not only the lead vocalist for Heth, Bradley & Houston, the Wanda Houston Band and Big & Bigger, she also lends her talent to regional projects including the Convergence Progect, Mothership Trio, The VT Jazz Center Big Band and the NOLA inspired Rejuvenators.
For years, Houston sustained a bi-coastal career performing on stages with the likes of Barbara Streisand, Patti Austin, Joe Cocker, Celine Dion, Rick Astley and Sam Harris. A private scholarship in opera temporarily took her to USC where she prepared for the Met auditions. It was at this juncture she realized musical theater was her future.
Meanwhile, she toured with Motown legends Mary Wells, Martha and the Vandellas, and The Platters while performing with tribute band, The Marvelous Marvelettes. Later, she joined the cast of Michael Jackson's production of Larry Harts "Sisterella!" and toured through Germany, Austria and Australia.
After the tours, she made the move to New York City in the cast of "A Good Swift Kick."  and was later cast in the New York company of "Menopause the Musical".  She was "Negro Woman" on Broadway in the Roundabout Theater production of "A Streetcar Named Desire" staring John C. Reilly and Natasha Richardson and was a soloist with the Broadway Inspirational Voices who received a Grammy nomination for its Christmas album, "Great Joy."
Other NYC credits include the John Tuturro film "Romance and Cigarettes" and featured soloist in RCA's recording of William Finn's, "Infinite Joy".
Locally, since arriving in New England, she has been on the stages of...
The Bushnell, in Hartford, CT.
The Stamford Performing Arts Center
Goodspeed at Chester
The Colonial Theater, Pittsfield, MA
Infinity Hall, Norfolk, CT
The Mahaiwi, Great Barrington, MA.
..and in smaller club venues such as the...
Castle Street Cafe, Great Barrington, MA
NAPA, Great Barrington, MA
Lion's Den, Red Lion Inn, Stockbridge, MA
Point Restaurant, Thornewood Inn, Great Barrington, MA
---
In the beginning...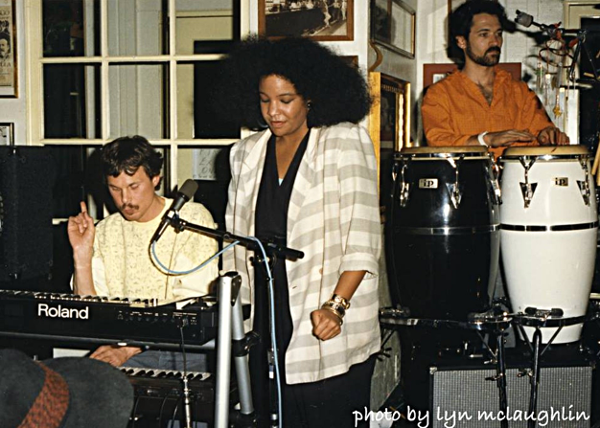 ---

Return to top of page
For contact or bookings please call (413) 248-5019
or email to: wandahouston27@yahoo.com